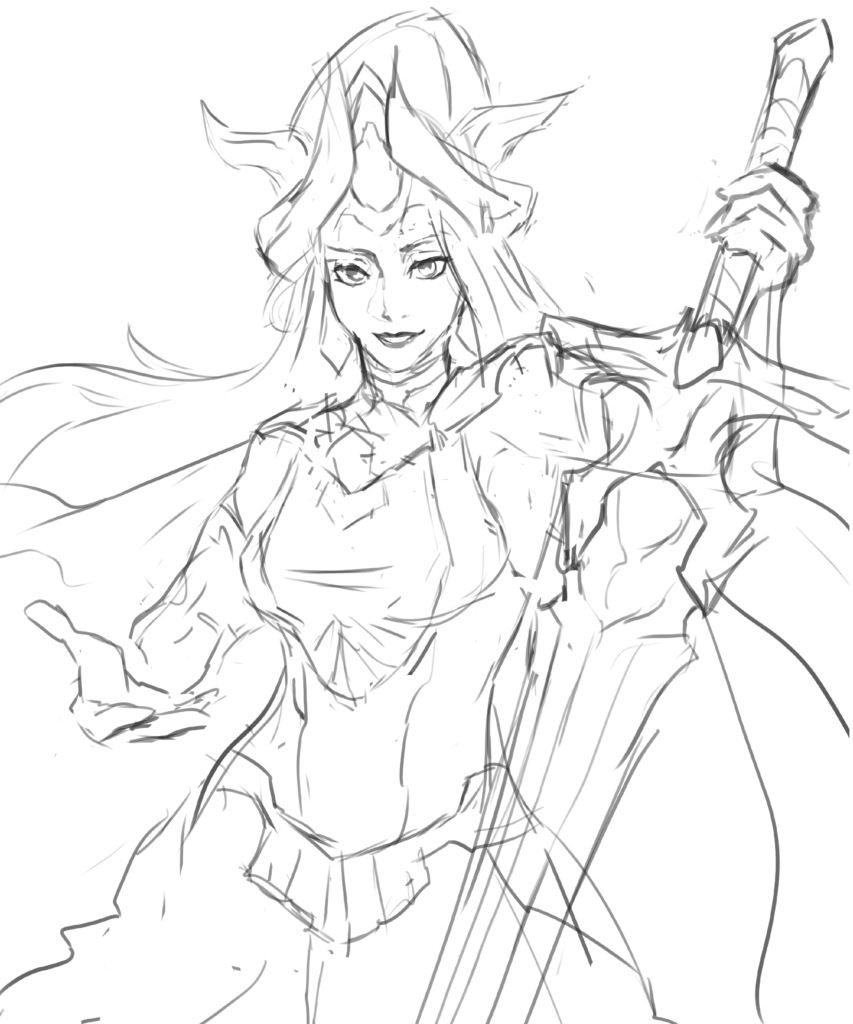 This is one of the earliest pieces of art for Morgana the Enchantress.
The sword belongs to her lover, the Fae King; Eirik Bloodhound.
She remains one of my favorite characters throughout the series.
Morgana first appeared in the book The Night Queen's Curse as a formidable foe to the protagonist of the series.