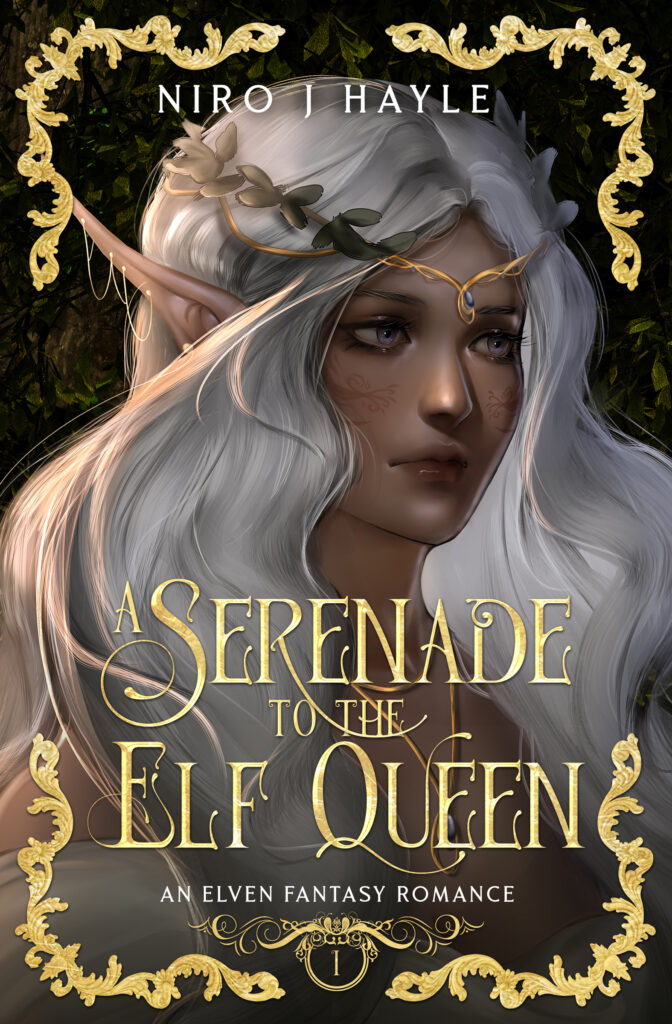 The Elven Queen of Aelfheim, Rhianelle Wiolant grew up with tales of the cruel Fae King all her life. When the wicked fae murdered her beloved sister, she swore fire and death would come for him.
Caught between a divided court, the threat of war and her kingdom in peril, the Elven Queen has little chance of avenging her sister.
But a song calls for Rhianelle to leave the safety of the tall walls of Aelfheim.
It lead her to an abandoned well, where her only hope lies.
A creature of night chained in the dark, forgotten by time.
The beast that haunt her nightmares.
A bloodthirsty immortal Vampire.
A Serenade to the Elf Queen is a Fantasy Romance trilogy featuring elements of Enemies to Lovers, Arranged Marriage, and a retelling of Beauty and the Beast. The book has strong language and scenes intended for mature audience.
Note : This is a temporary cover and the release date will be moved earlier than the stated pre-order date.
Click here to Pre Order this Title on Amazon https://www.amazon.com/dp/B0BSCJPBXZ